Agent Dashboards on Cisco UCM
Performance gains can be achieved by providing call center agents or sales members productivity tools. That is precisely what Agent Dashboards does. By empowering your agents with real-time information to their desktop, they will be more accountable and productive.
Pop Screen and CRM Integration

Included with Agent Dashboards is Xima's screen pop which shows the agent who is calling, what group, if any they called, and allows them to tag account codes, sub-account codes, or free form text to provide more information about the call. Often times customers would rather gather that information within their CRM. Agent Dashboards provides a simple API to push information to common CRM's like salesforce. Within your CRM you will have to configure the necessary fields for that information to be displayed.
Reason Codes and Displays
When an agent or user goes on do not disturb (DND), Chronicall can pop a custom set of reason codes of why they just made themselves not ready. Knowing this information can help businesses determine how much time their agents spend on after call work processes, or how long agents spend on break or lunch. This information can also be displayed on the agents desktop through the custom displays so they can remain accountable for their time.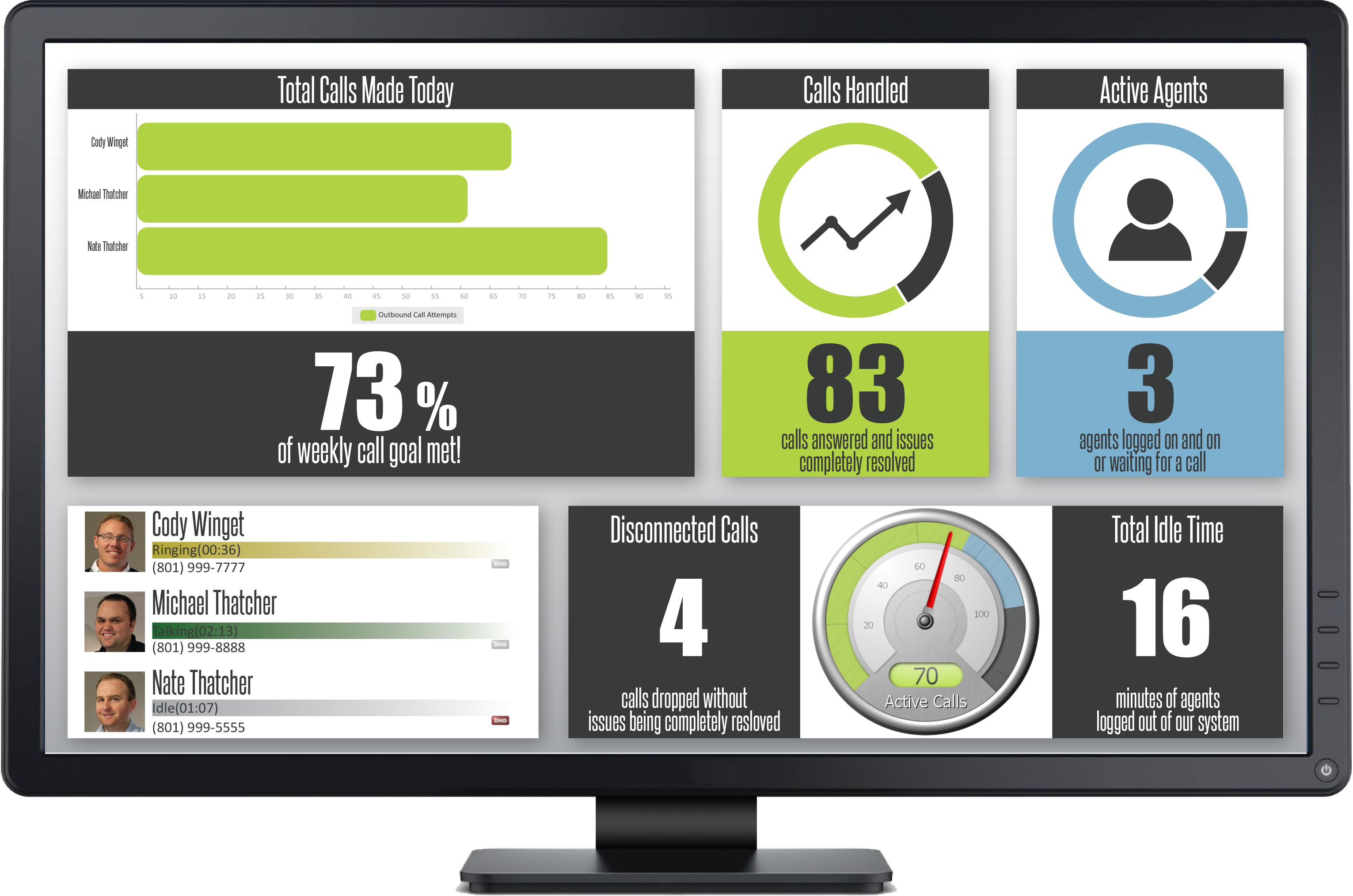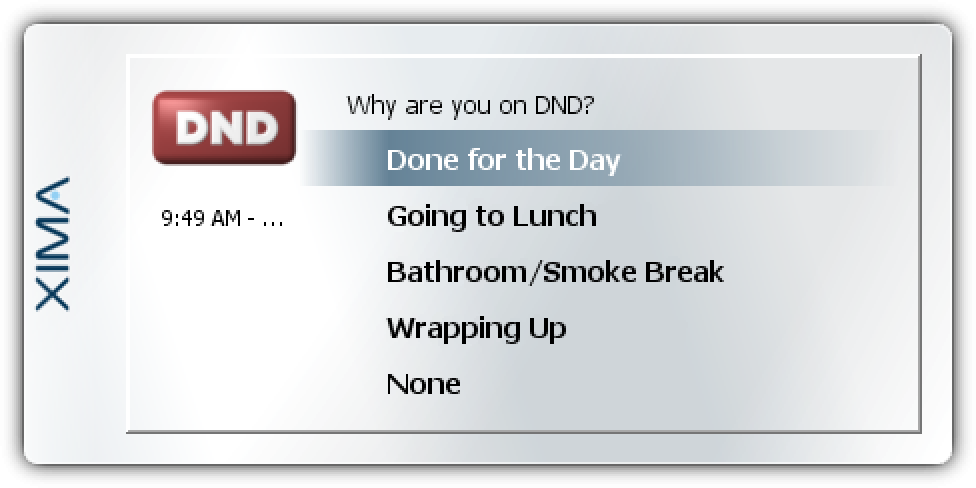 For more information on any of the Chronicall Modules please schedule a demo or request a free 14-day trail.