Xima Software © 2017
Email: sales@ximasoftware.com
Phone: +1 888-944-9462

How Chronicall is different:
Chronicall has an been built with a state of the art design that is user friendly and is for the entire office. We integrate within Cisco Unified Communication Manager from multiple sources including CDR Data, AXl, JTAPI, Untiy and UCCX. The helps ensure Chronicall reports on everything within a single interface. The software doesn't require any Cisco licenses and can be installed in 10 minutes. It's customizable so you can in sure insure that you find the data you are looking for effectively and efficiently.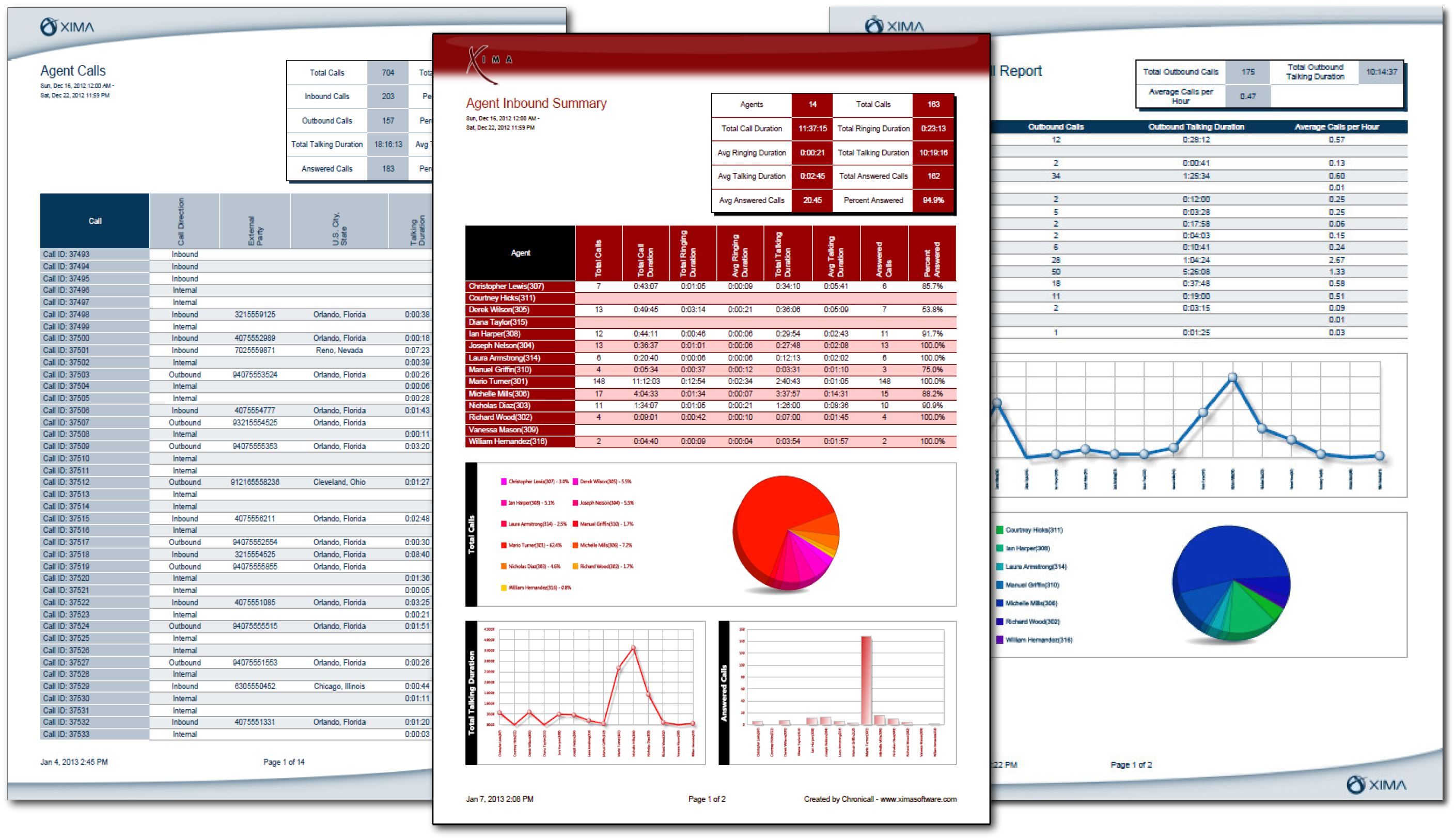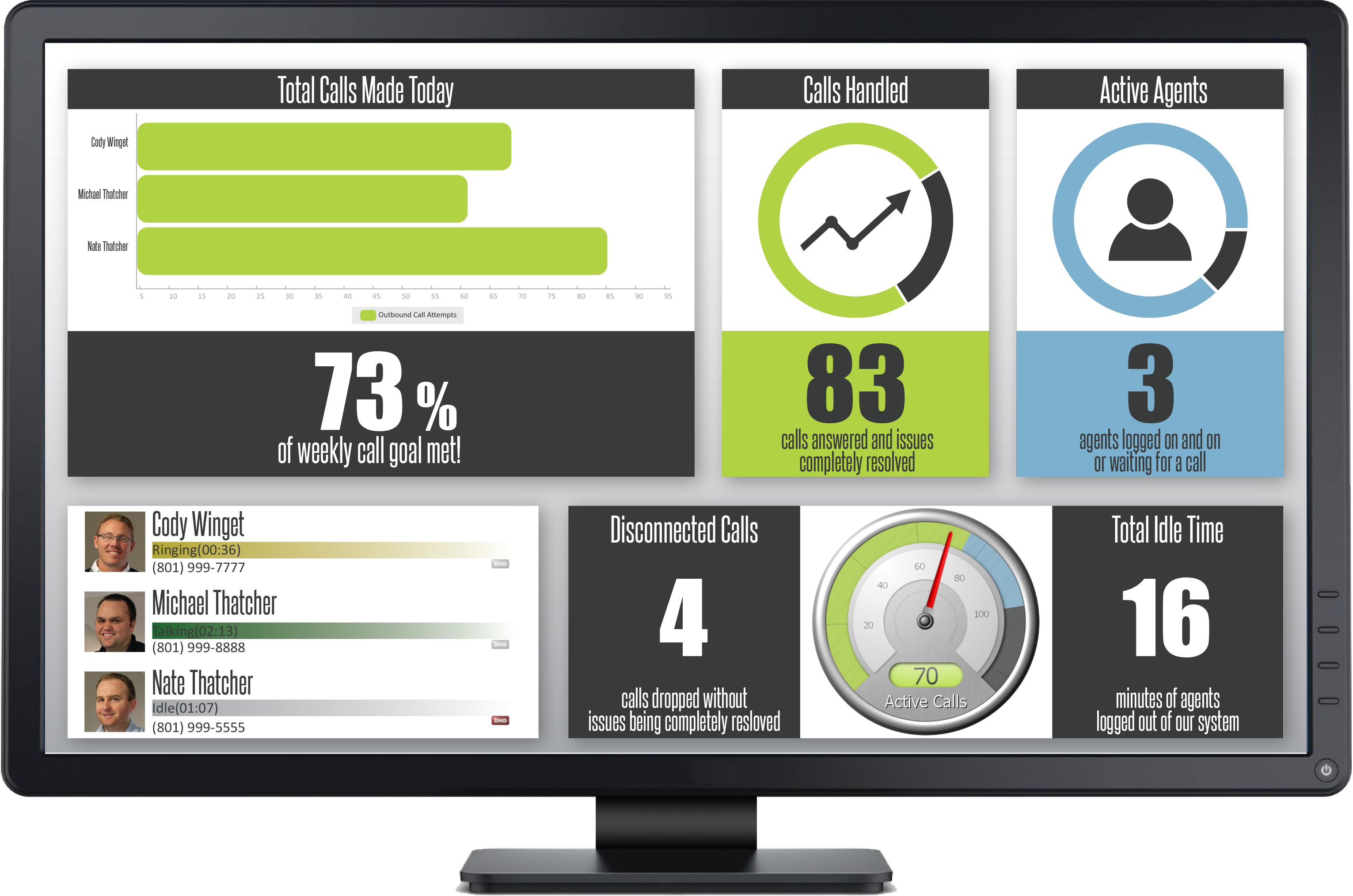 For more information on any of the Chronicall Modules please schedule a demo or request a free 14-day trail.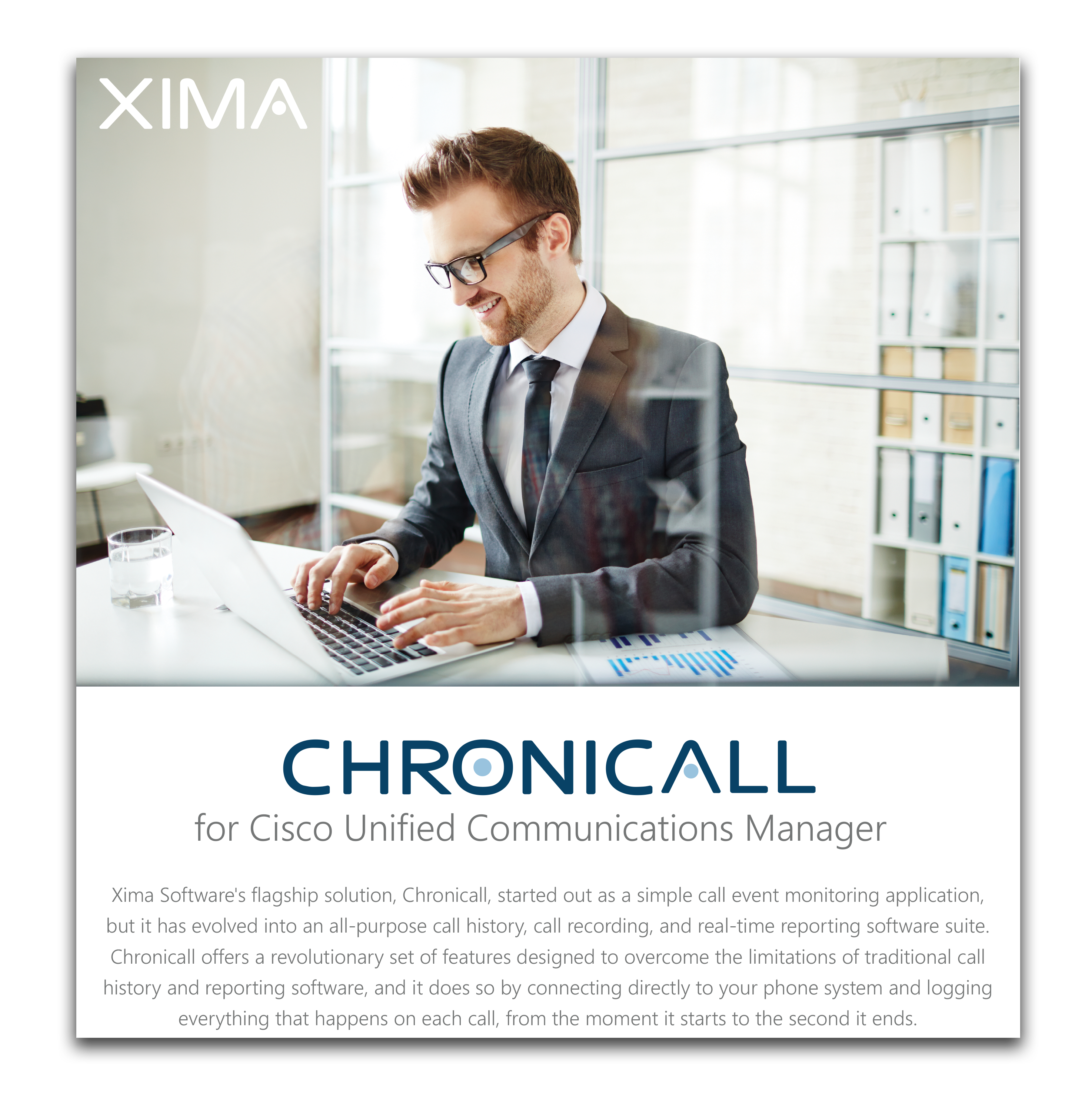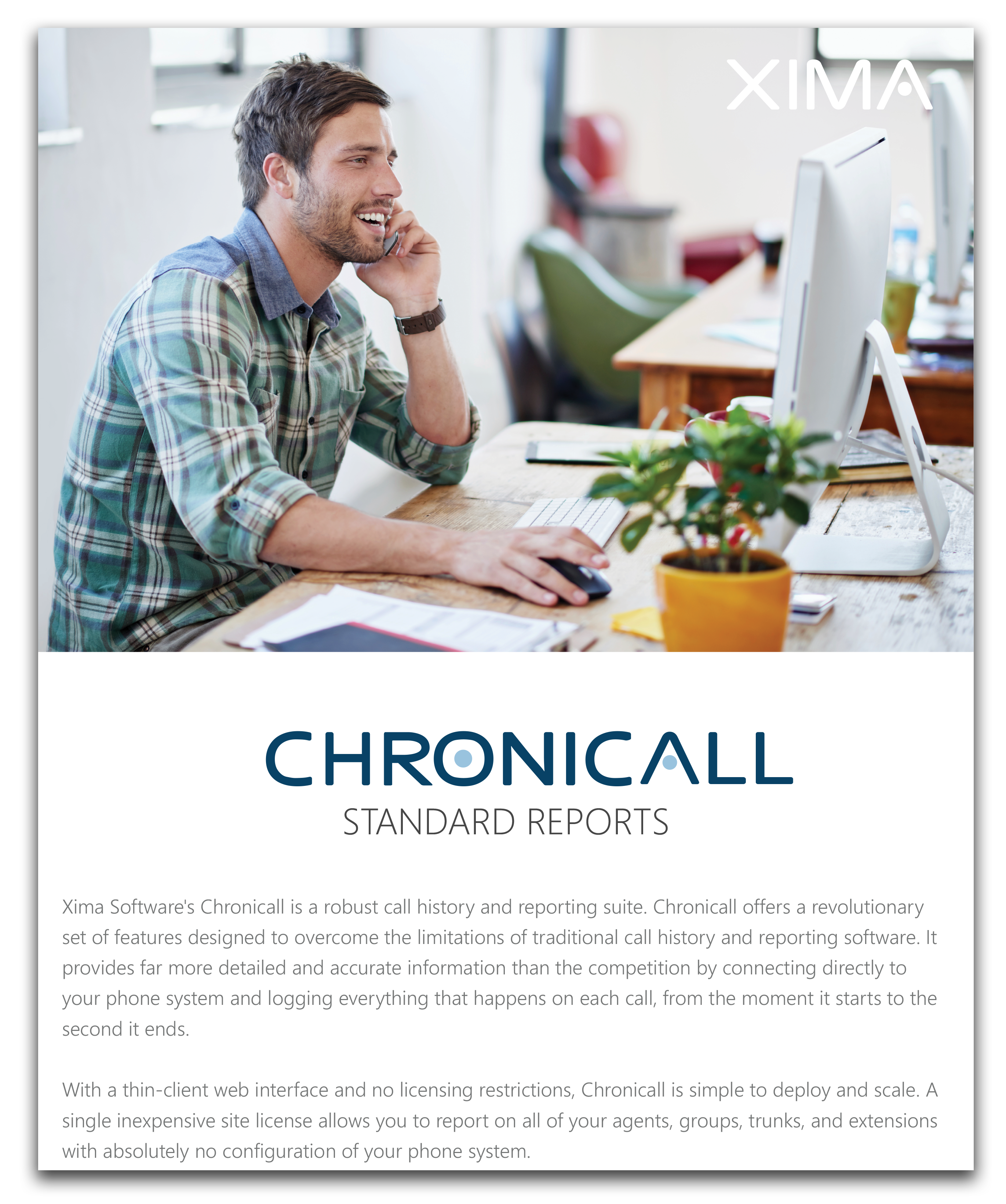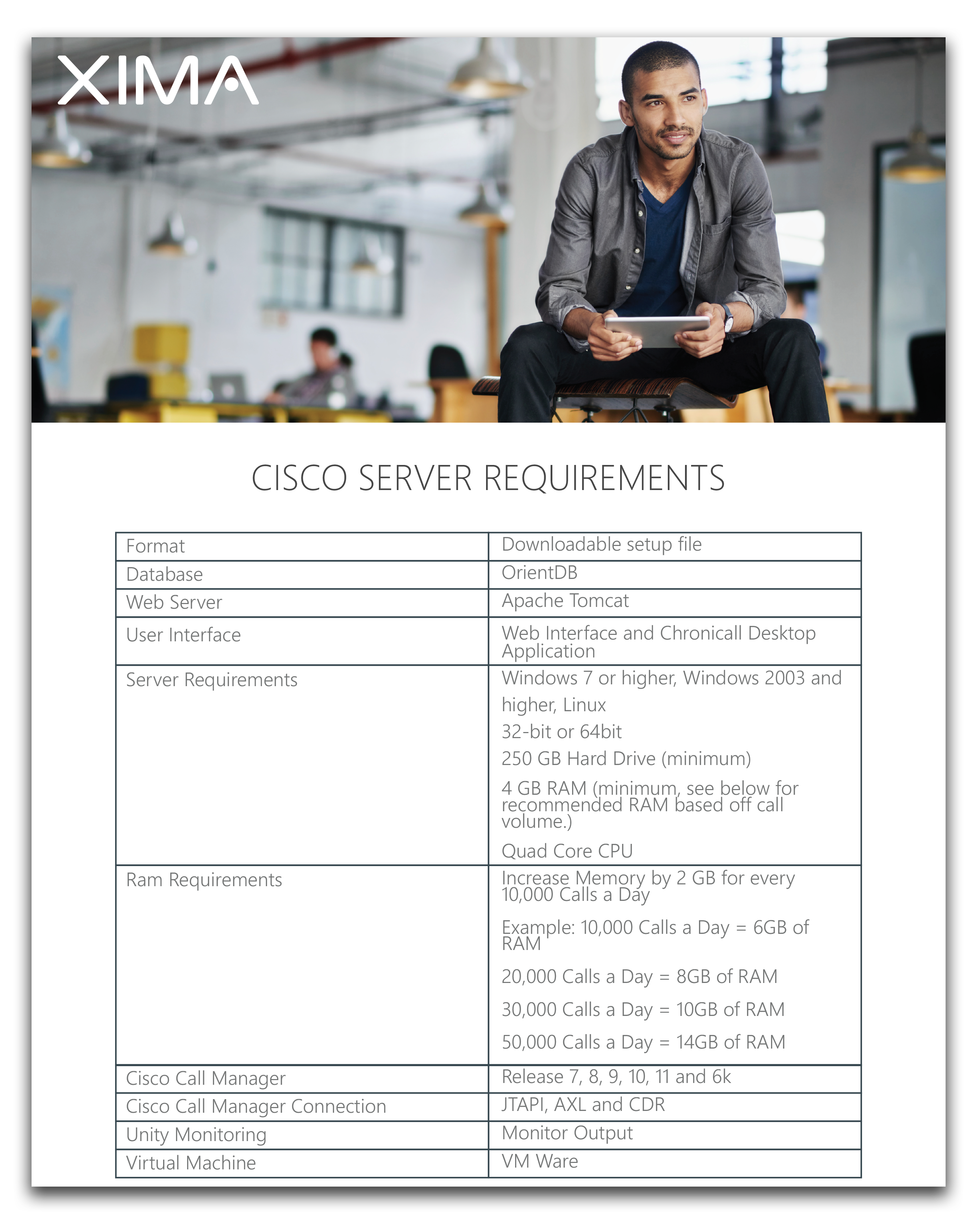 Why Chronicall: Xima Software's was started by former telecom engineers that were installing a wide variety of different phone systems. They noticed that most customers wanted a better reporting tool, as the build in solution was either limited its functionality, it was out dated or completely non existent. Xima flagship product, Chronicall, started out as a simple call event monitoring application, but it has evolved into an all-purpose call reporting, call recording, and real-time management software suite. Chronicall offers a revolutionary set of features designed to overcome the limitations of traditional call history and reporting software, and it does so by connecting directly to your phone system and logging everything that happens on each call, from the moment it starts to the second it ends.
Standard Reporting Key Features and Benefits:

Cradle to Grave – Drill down into every detail about the call.
50 Standard Reports – Agent Reports, Group Reports, Phone Number
P
erformance Reports, Time Interval Reports, Customer Reports
Report Scheduling – Email, Print or Save to the Directory
Internal Chat and File sharing – For entire organization
Emergency Notifications (911) – Email, SMS and desktop notifications
​​​​​​​
Unlimited Logins – Web browser and desktop Clien
​​​​​​​
Departmental Reports – Run reports on specific departments
​​​​​​​
Call Costing – Location reporting
​​​​​​​
Custom Reports Option:
​​​​​​​
​​​​​​​
Unlimited Reports – Create new reports with built in report wizard
​​​​​​​
Edit Existing Reports – Edit any existing standard report
​​​​​​​
Custom Call Values – Re-define standard call values
​​​​​​​
Custom Skin – Insert your logo, header and colors to brand the report
​​​​​​​​​​​​​​
Auto-email on value thresholds
Realtime
Agent Time Line – See the current state of the agent, including group status, DND status and login status

Group Time Line – See the current calls in queue, the agents status, and duration of each of the queued calls

Realtime Stats – Customizable wallboards that can be displayed on a flat screen TV, accessed from any PC on the network

Alerts and Triggers – Audible alarms, Email, SMS Text and pop screen notification on thresholds

Additional Reports – Reporting Agent Time Card, Login durations, and DND durations

Wallboard Templates – Choose from pre-designed wallboard templates to make call displays quick and easy
VRTX Recording Library
Recording Rules allowing you to decide which calls are recorded

Easily retrieve, listen, email and download recordings using custom filters

PCI and HIPAA Complaint

5 Layers of Security

Drive pooling allowing for retention policies unique to each company

External Link Generator

Quality Assurance -Evaluations/Scorecards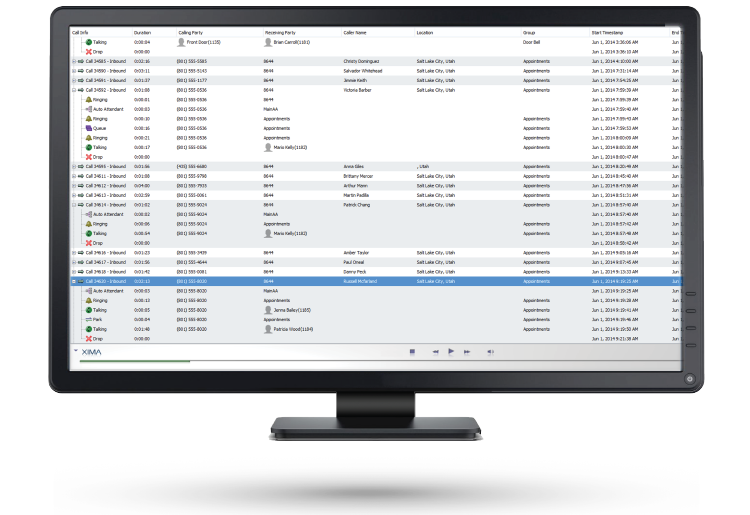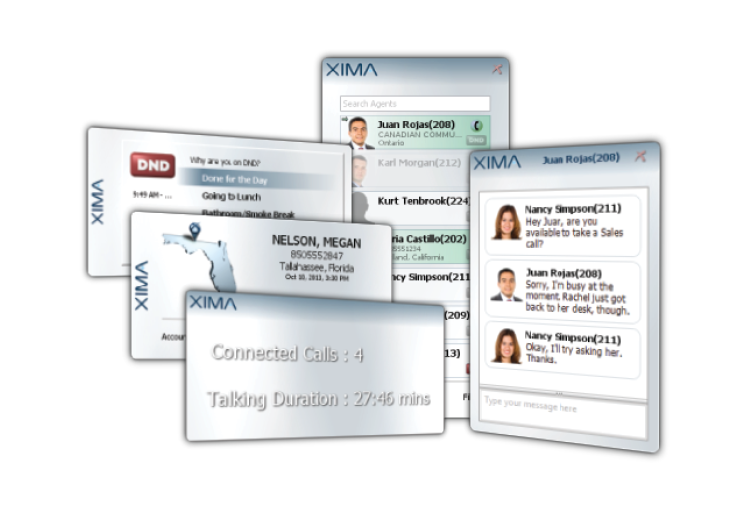 Agent Dashboards
Customizable Agent Displays – Showing call stats, queue status, group stats and more

Pop-up Notifcations – POP Screen on inbound and outbound calls

Account Code Association – Also referred to as job codes or disposition codes

CRM Pop Screen Integration

Custom Note Field

Aux Work Codes – Also known as busy reason codes or After Call Work (ACW) states

Presence Display – For all dashboard agents

Sub Account Codes

Freeform Account Codes